Maui has so much to offer!  Here are just a few of our favorites – if you have more Maui discoveries to add, please let us know!
Mama's Fish House (www.mamasfishhouse.com) – widely regarding as the best seafood in Maui. Spectacular ocean views, excellent food, perfectly prepared, and impeccable service.  Make reservations well in advance for normal dining hours – get a sunset view table is you can!
Cafe O'Lei (www.cafeoleirestaurants.com) – just 5 minutes from our condo and some of the best dining on Maui! Amazing food for a reasonable price.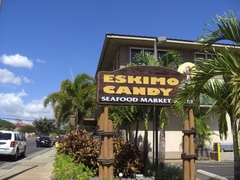 Eskimo Candy (www.eskimocandy.com) – just down the street from our condo, this little informal hole-in-the-wall has some of the freshest fish on the island. Menu changes daily depending on what was caught that morning – ask the staff for their recommendation! There is no ocean view and they cater primarily to locals. It's worth a visit!
Old Lahaina Luau (www.oldlahainaluau.com) – this is consistently voted "Best Luau on Maui". It's small and authentic with delicious, all-you-can-eat Luau fare. It feels like you are at an old seaside village and the entertainment is riveting. It's a wonderful glimpse into real island culture.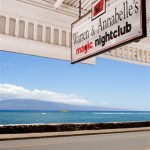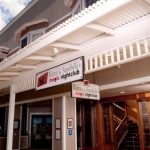 Warren and Annabelle's Magic Comedy Dinner Show (www.warrenandannabelles.com) – this show always sells out so you may want to buy your tickets well in advance. The magic and slight of hand tricks are amazing! The magicians are so funny – you'll be laughing the entire time. (And, yes, like all the reviews state – it is FREEZING cold inside so you may want to bring a light jacket!) TIPS: get in line early if you want to be a 'helper' during the show. Park in the Lahaina Center lot and they will validate for 4 hours.